Eris Lilith Fox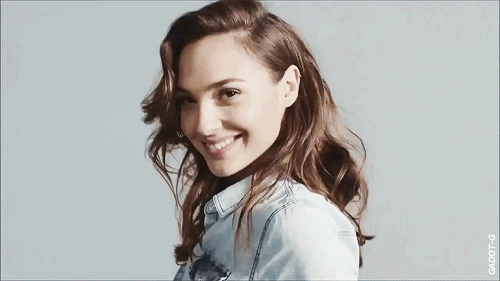 ----------------------------
Basics
----------------------------
Age:
20
D.O.B:
November 7
Birthplace:
Cardiff, Wales  
Current location:
Mistwick
Blood status:
Halfblood
Occupation:
Model
----------------------------
Appearance
----------------------------
Hair style and colour:
Dark Brown
Height:
5'10
Eye colour:
Brown
Body type:
Tall, strong Lean
Dress sense:
Fashionable
Other:
Half moon tattoo
----------------------------
Personality
----------------------------
Likes:


Money: It makes the world go round and the sea is able to part if you pay the right people.

Makeup: A red lipstick is her strongest weapon. It creates a proper warrior look if needed.

Books: She keeps it on the down-low for fear of being seen as pretentious, but she does enjoy a good romance novel and mystery novels.

Boys/Girls: Whether it be the same sex, or the opposite sex, the idea of the simply existing is beautiful. She loves studying them and being beautiful.

Dislikes:


Misogyny: Being seen as the fairer sex is fine, but being seen as lesser is not acceptable. Women are the stronger sex in her eyes.

Weakness: Being a woman, showing weaknesses or willing to succumb to something is unacceptable. For her, someone being so openly vulnerable is disappointing and unattractive.

Conformity: She knows that she is beautiful but the idea of being so tightly cornered in her blood bracket can be frustrating. She's grateful for her looks.

Quirks:


When amused she sticks her tongue out and can't hide her mischief.

Flaws:


Hot-Headed: When things don't go her way she knows that she is known to throw fits when really angry. The older she has gotten the better she's become at controlling it.

Spontaneous: Often times this can get her in trouble, but it can make the best of stories. She always tends to jump into things which can lead her in trouble.

Strengths:


Her Sex: Being a female and being naturally sensual she finds herself using societies perspective to get what she wants in a world that limits her.

Ambitious: She's always been power hungry and she finds nothing wrong with that. Ambition gets people where they want and she finds herself using it with the best of her intentions.

Flirtation: She loves being the center of attention, and with a smile, a wink and a sway of her hips she can get someone wrapped around her finger.

Weaknesses:


Possessive: When she thinks something or someone is hers, she finds herself to be clingy and demand that she be the center of their world.

When not being on the spotlight...she feels lonely. She demands to be independent but in reality she wants to be the center.

----------------------------
Background
----------------------------
The Fox family originated in Norway and it was only three generation ago that they moved towards the UK. Eris was born from parents that loved mythology more than the world, and when she was born, the idea of lust and chaos that was their marriage was embodied in the name Eris Lilith. She was the first and only child of halfbloods; her world didn't seem to be so limited until she realized that there was actually a better life out there.
From her teenage years, when she realized she was beautiful, she found herself using a wide smile, a flutter of lashes and her soft voice to get what she wanted. The world was not so limited when beautiful. Behind her mind, the idea of love was something that she wished she could have. The idea of being in love was something she desired until she saw how blinded the world was.
Boys and girls interested her, but no one more than one: Benjamin Watson. The idea of being so nonchalant about the world, and never wavered from his dislike of her made her want him all the more. It was post graduation that they were...something? It's nice to say that she is his safe space and as much as he has gotten out of her nails, she knows he'll come back. He always does.
----------------------------
Family
----------------------------
Father:
Jeffrey Fox
Mother:
 Lillian Fox (neé Bowie)
Siblings:
N/A
Other:
N/A
----------------------------
Other (Optional)
----------------------------
Wand:
13" Vine Oak, Phoenix Feather, Flexible  
Broomstick:
N/A
Pets:
Feline named Vixen
School Attended and House:
Slytherin
----------------------------
OOC
----------------------------
OOC Alias:
Angie